Saas-Fee
Saas-Fee

this world-renowned, car-free glacier village lies on a high plateau 1800 metres above sea level, at the foot of the highest Swiss mountains, the Mischabel chain.

Enjoy the sweeping view of the fascinating world of mountains and glaciers from the revolving restaurant at the Mittelallalin (3500 m above sea-level). A visit to the highest ice pavilion in the world is a must when you visit the Allalin.

As well as 150 km of ski slopes, a snowboard park, and 30 km of winter hiking trails, 350 km summer hiking trails Saas-Fee offers lots more fun for young and old alike. Saas-Fee is the destination for sports enthusiasts from all over the world. Owing to the fact that no cars are allowed in this village, it has retained its romantic character, and the lively main street positively invites you to enjoy a gentle stroll round the shops. The village with its magnificent view will offer you unforgettable winter- as well as summer holidays.
The Saas Valley
The Saas Valley is situated in the south of Switzerland on the border with Italy. Well-known resorts such as Locarno and Ascona in the canton of Tessin are at the same latitude. The Saas Valley enjoys a mild, evenly-balanced climate despite its high altitude, as indicated by the unusually high tree-line and the rich and colourful alpine flora among other things.
Visitors can enjoy around 300 days of sunshine a year.
Saas-Fee / The Saas Valley in winter
Apart from its 150 km ski slopes Saas- Fee also offers a wide variety of winter activities for both old and young: winter-hiking, sledging by day and night, cross-country, snow-shoe trekking, snow-bowling, snowtubing, ice-climbing, ski tours, telemark, Aqua Allalin of relaxation and sport with wellness, sauna, steam bath to name but a few.
Because of its high altitude with pistes up to 3600 m above sea-level and the ski area on the glacier, Saas-Fee have guaranteed skiing and snowboarding all year round. All pistes which are not on the glacier have snow-making with 80 snow-cannons. The runs back down to the resort can be maintained during the whole winter.
SKIING | SNOWBOARDING
150km perfectly prepared slopes, a unique panorama of 18 tops higher than four-thousand meters. Saas-Fee offers with pistes up to 3600m above sea level 100% garanteed snow. The descents down to the village are gauranteed until the end of the season (late April).
WINTER HIKING PASS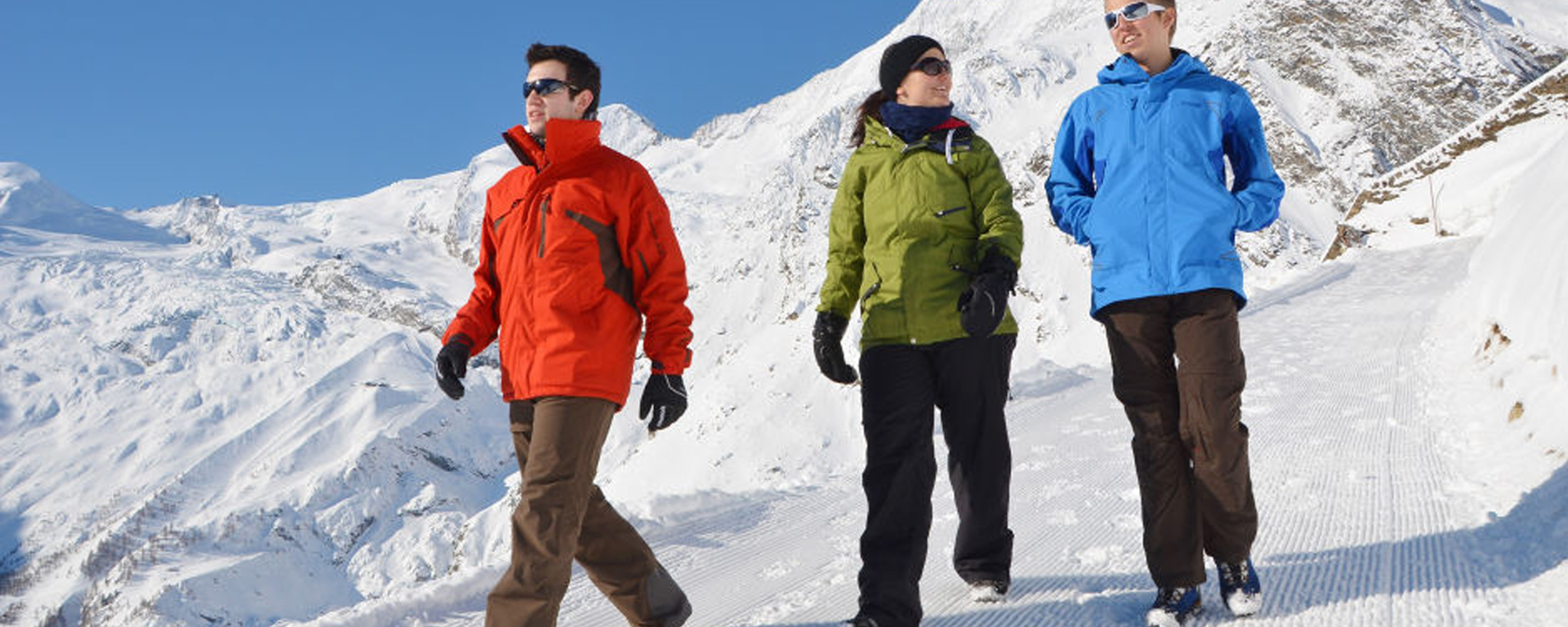 This Winter season we have a winter hiking pass offering freedom of the cablecars for all those who want to leave their skis behind. The pass is valid for six or four consecutive days and entitles you to use all cableways in the Saas Valley – a winter hiker's dream come true!
ICE SKATING | CURLING
Be it ice skating, curling or ice stock sport, spending a few hours on the ice is one of the oldest winter pleasures in the book. Just give it a try under the guidance of one of our experts. Afterwards, the mulled wine and apple punch are going to taste better than ever!
SLEDGING
Saas-Fee (Hannig), Saas-Grund (Kreuzboden) and Saas-Almagell (Furggstalden) all have thrilling and well-groomed sledging runs. Fun for the whole family! Tip: For that extra kick, why not try sledging at night!
SNOWSHOE WALKING
Snowshoe hikes are an ideal way for non-skiers to discover the delights and wonders of the Saas Valley. Come and explore our winter wonderland!
MICRO-BOWLING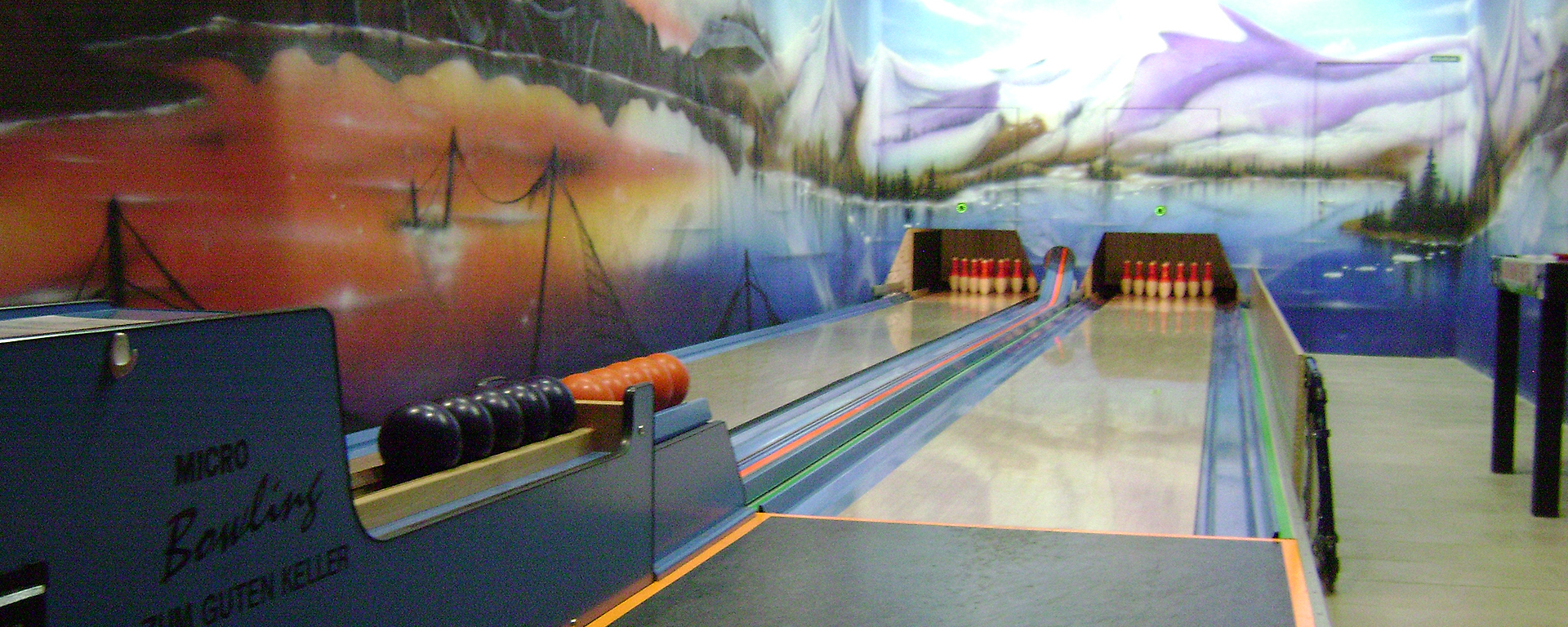 A fun leisure activity in the Saas Valley for young and old. Drinks available at the bar.
ICE CLIMBING | ICE ROCK CLIMBING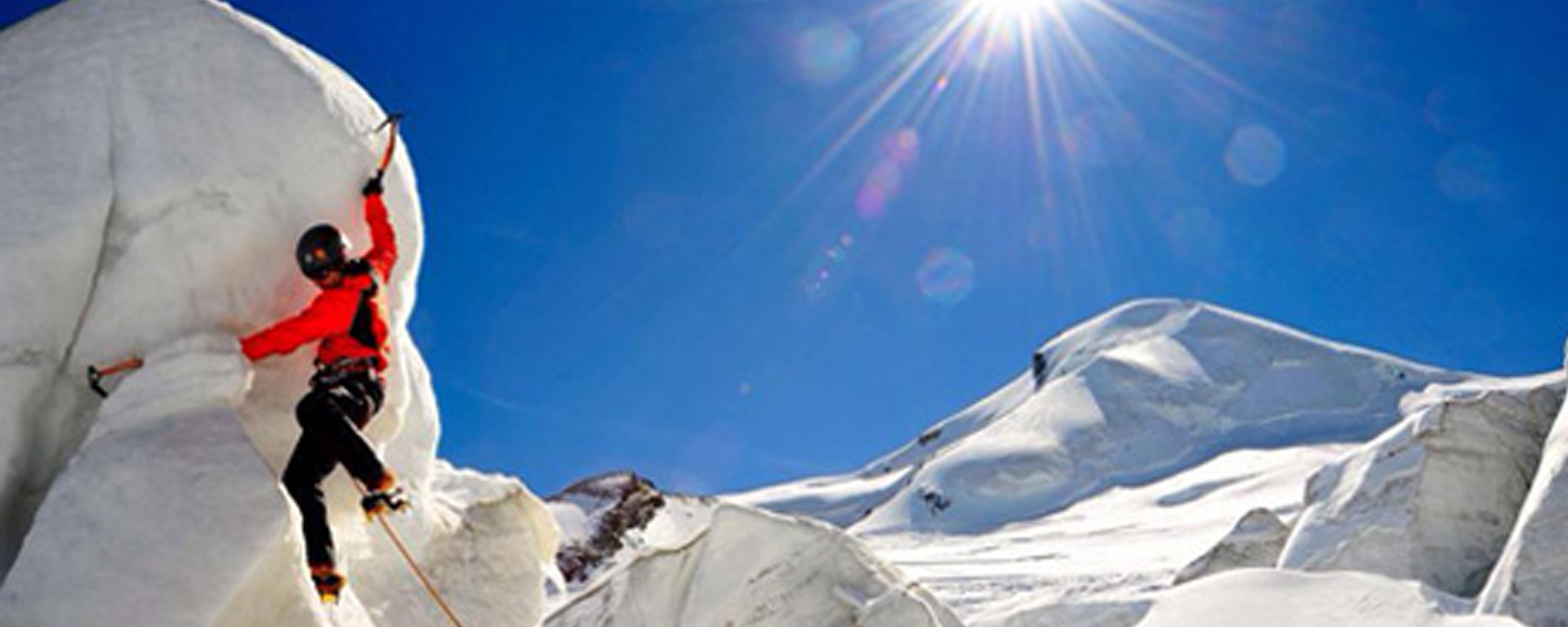 After an introduction to the safety measures and climbing techniques you are bound to no limits. Whether outdoor in the ice arena Saas-Grund or in the car park in Saas-Fee. There are countless routes for both, beginners and experts.
GORGE ALPINE
After an introduction to the safety measures and climbing techniques you are bound to no limits. Whether outdoor in the ice arena Saas-Grund or in the car park in Saas-Fee. There are countless routes for both, beginners and experts.
TOBBOGAN RUN
On your own or as a pair, take the steepest toboggan lift in the Alps to the start point and then hurtle back down to the valley at speeds of up to 40 km per hour.
CROSS-COUNTRY SKIING
Enjoy the great landscape along the Saas Valley's 32 km of cross-country ski trails. The classic Saas Valley trail offers 26 km of ski tracks, starting in Saas-Balen and passing Saas-Grund, Saas-Almagell and Zermeiggern all the way to Eiualp. There are several bus stops along the way. Saas-Fee offers you 6 km cross-country trail.
FREERIDE | SKI TOURS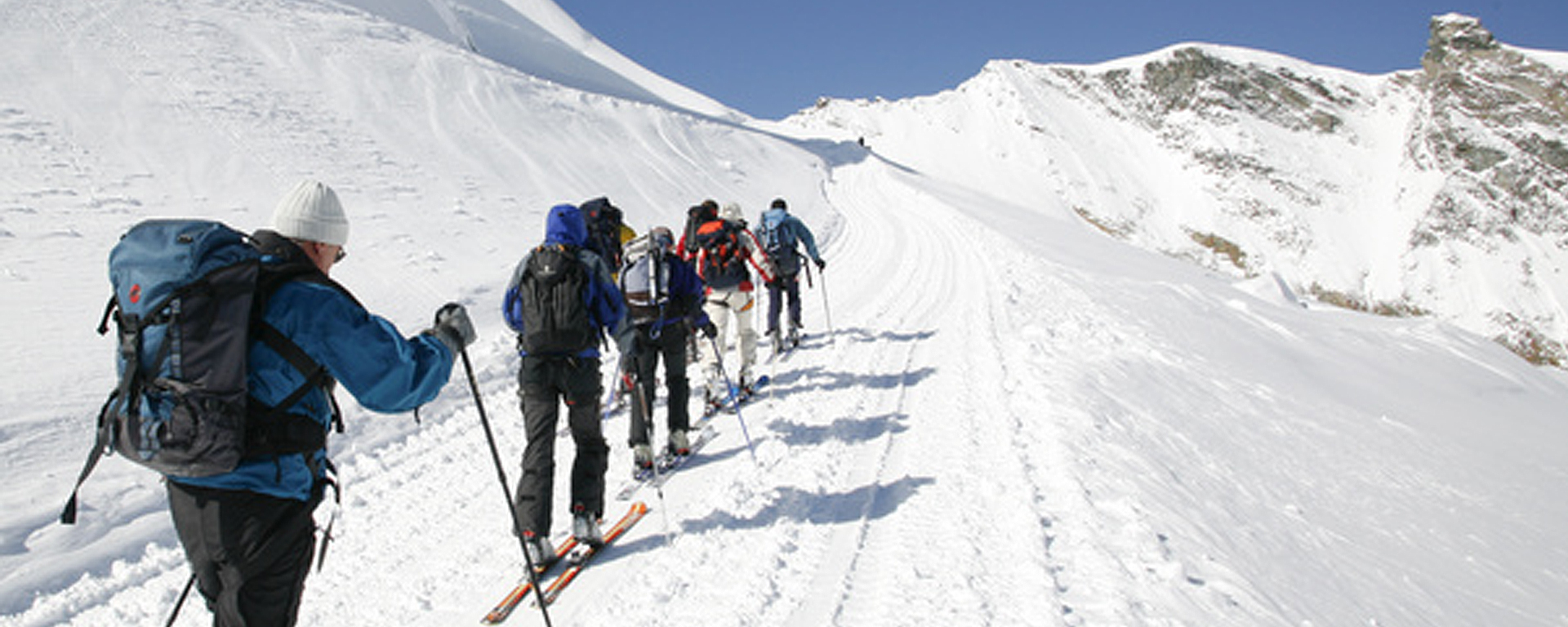 Our mountaineering schools have put together an attractive programme of ski tours and off-piste treks for you to choose from. The ring of mountain summits surrounding the Saas Valley fills visitors with awe – and the desire to get up there and explore. For decades now, our mountain guides have been safely leading mountaineers with varying levels of experience through this stunning landscape.
ADRENALIN CUP
The Adrenaline cup is a unique and fully digitalised snow sport experience with 10 challenges. Classic slalom, giant slalom, a glacier experience, photo ski safari or action-packed disciplines such as speed and mix race are just a few of them.
AQUA ALLALIN / WELLNESS
1900 m2 of sport and wellness with 25-metre indoor swimming pool, whirlpool, children's pool, water slide, outdoor terrace. Wellness with finnish sauna, bio-soft sauna, herbal steam bath, whirlpool, footbath, navel stone, hydromassage showers, gorge balcony, relaxation room and a fitness centre.